Crossfells The Scoundrel
Chicnoir The Rascal From Crossfell
Avocks Blue Geordie
Chicnoir Black Quink
Chicnoir Fine Romance From Crossfell
Ch Chicnoir Midnight Sultan
Chicnoir Golden Sorrel
Korad,S&FinCh One Way Ticket
Dancerwood Court Jester
Ch Treewood Black King
Ch Dancerwood Freelance
Dormacs Angel Face
Cronys Copper Crown
Sunsweet Goodnesgirl
Litter 8 Born 1990 10 09
OneWay's Kerry Drake
OneWay's Rip Kirby
OneWay's Modesty Blaise

OneWay's Kerry Drake "Svullo"
Was our future hope... by my first bitch One Way Ticket, the mating wasn't a linebreeding.
He got 3 CC's and passed the first test to be a rescue dog.
He had a happy temperament and LOVED all people.
Father to our 10 litter, he mated a bitch with some bacteria infection and went sterile.
So there was my hope GONE... a dissapointment.
He lived his last years with my sister, who lost him 11 years old.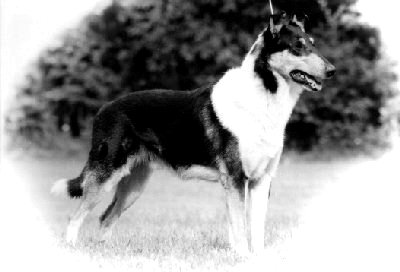 OneWay's Modesty Blaise "Millan"
Never shown, was living with my sister & Svullo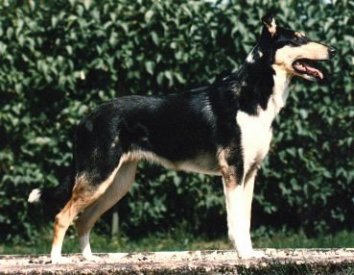 OneWay's Rip Kirby "Lilleman"
Was a happy pet.
NO PICTURE